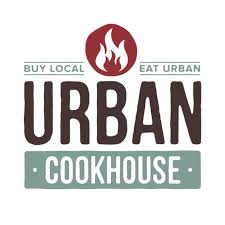 SEED Architecture Moves to Cottontown
SEED Architecturehas moved into new offices that the firm designed at 2144 Sumter St. The firm has also launched a redesigned website at www.SEEDarchitect.com.
Laura Burns Receives Award at Leadership Columbia Graduation
Congratulations to our very own Laura Burns for receiving the Glenn Jacobus award at last night's Columbia Chamber of Commerce's Leadership Columbia Class of '18 Graduation…
SEED Architecture Receives Two Historic Columbia Preservation Awards
Architects, developers, contractors, historians, and friends of Historic Columbia gathered today to celebrate another year…
Palmetto Health-USC Medical Group Announces New Office in Landmark I Building
SEED Architecture is priviledged to be partnering with Palmetto Health-USC Medical Group and NAI Avant on a new medical office suite...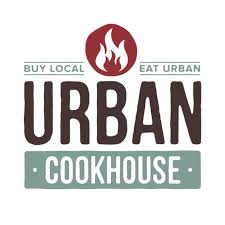 Urban Cookhouse Set to Open Aug. 19th on Devine Street
The newest Urban Cookhouse location is set to open August 19th in Shandon neighborhood....
Laura Burns Earns NCIDQ Certification
SEED Architecture is pleased to announce that Laura burns has passed her NCIDQ exam and is a Certified Designer...
Grand Opening for Indah Coffee Announced
Indah Coffee will hold a grand opening for its new coffee café in the historic Cottontown Neighborhood from 7- 9 p.m. on May 2...
Groundbreaking Ceremony At Camden Classically Carolina Tennis Complex
SEED Architecture is please to announce that ground has been broken on the Camden Classically Southern Tennis Complex....
Gym Renovations Complete for Autism Academy of South Carolina
SEED Architecture was honored to work alongside Bobbitt Design Build to provide renovation plans for Autism Academy of South Carolina's dilapidated gymnasium...
New Project for Gateway Supply Co. Announced
SEED Architecture is pleased to be a part of th team workign on a new Lexington showroom and warehouse for plumbing and HVAC supply wholesaler Gateway Supply Co.
SEED Architecture Welcomes Laura Burns to the Firm
Blessed with an abundance of work over the last several months, it has become evident that in order to serve clients well, it was necessary to bring another person onto the team...
Urban Cookhouse to Open in Irmo
SEED Architecture is pleased to be working with Boyer Construction on two Urban Cookhouse locations coming to the area...
Turning 180 (Days Old)
Time, it seems, spins like a top, whirling in a blur. Six months ago SEED Architecture was begun. The days and weeks of hard work have turned into half of our first year. ..
Planting the Seed
It is a rare privileged to open the doors of SEED Architecture, LLC, a privilege afforded me by a handful of faithful supporters...